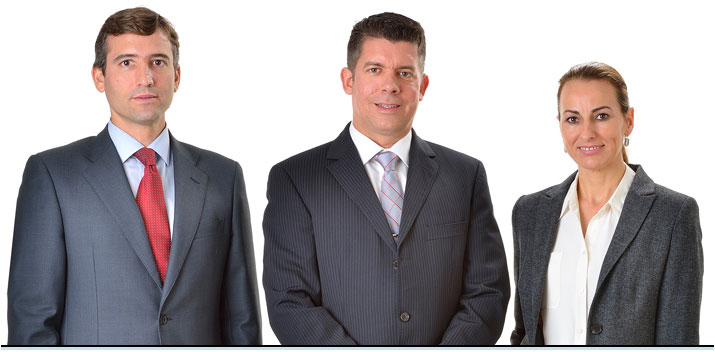 ABOUT US
---
History: RCH Legal is a collaboration of international lawyers found in the year 2012 by the German lawyer Christian Hofer. The clients are advised in two branches, one in the centre of Malaga and the other in Marbella- Nueva Andalucía. The lawyers dispose of a long professional experience and reputation in legal advice of private persons and companies in Spain and Germany. The lawyers obtained work experience in recognized law firms in Spain and Germany. Their professional focus is 100% international.
Work: The work of the three lawyers is mainly focused in the following fields of law/legal spheres: Commercial law, Company law, General Civil Law, Real Estate Law, Inheritance Law, Insolvency Law, Town Planning, Banking Law, Consumer and User protection. Litigation in all aforesaid legal spheres. Our languages are: Spanish, German, English, Swedish and French.
Philosophy: Our aim is to offer highly qualified legal service, personalized and adapted to the requirements of each national legal system our clients belong to. We advise clients of all nationalities with their legal questions and we help them with their investments in Spain. Being familiar with the legal systems of various European countries, we are able to promote and help Spanish business companies with their investments in other European countries.
International Networking: The defense of our client's rights and interests can only be guaranteed if our lawyers know the national legislation of our client understand his national background. This is why we advise our clients in a multilingual and international environment, specially focused on companies from other European countries working in Spain. For this reason, we have established a network with other law firms in Spain, Germany, Sweden and Great Britain.
Knowledge: We understand that a lawyer's success in defending his client's interests is directly linked to his continuous further education in legal issues. Therefore, our lawyers continuously assist to training seminars to widen their professional knowledge.